Fresh Water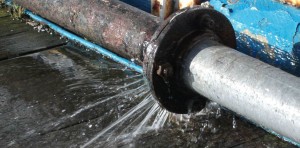 Fresh water and grey or wastewater pipes can be in close proximity, contamination is a real threat. Hall Mechanical Services Limited takes this hazard seriously, which is why we decided to separate our service provision to deal with fresh, incoming water and wastewater.
We have invested in dedicated service vehicles, equipment and clothing so that the risk of cross-contamination is eliminated. We take our responsibilities seriously to protect you, our customers.
Fresh Water
We take the provision of fresh water, delivered into our homes for granted. The responsibility for your fresh water supply, on the public side of your property's boundary, lies with your local water authority.
You will have the responsibility for the care, upkeep and repair of water pipes on your property.
Any work we undertake is carried out to the highest standard and in line with current Building Regulations.
Call us on 01527 889580 or email us at sales@hmswater.co.uk for a professional and efficient response to your enquiry.